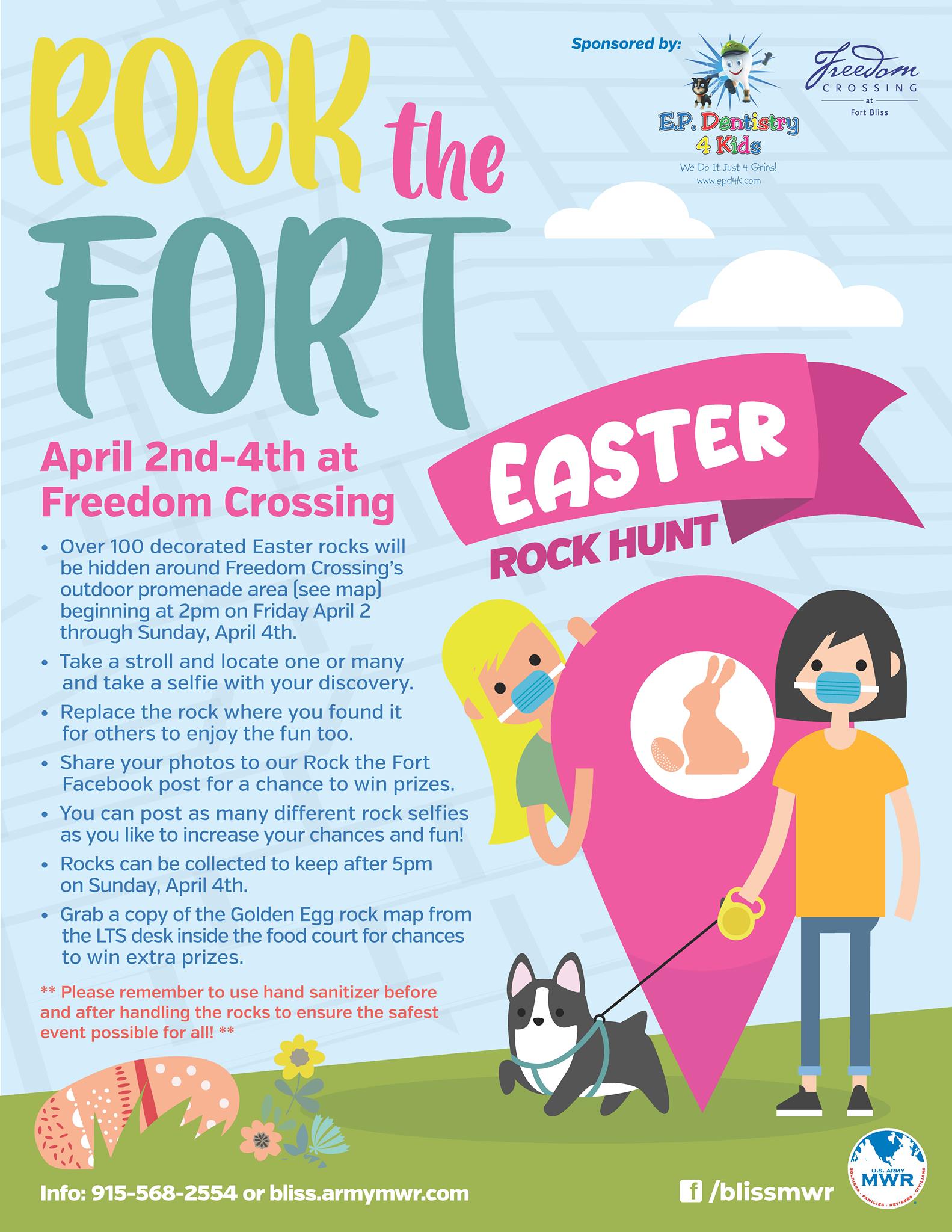 Rock the Fort
Over 100 decorated Easter rocks will be hidden around Freedom Crossing's outdoor promenade area beginning at 2pm on Friday, April 2nd through Sunday, April 4th.
Take a stroll and locate one or many and take a selfie with your discovery. Replace the rock where you found it for others to enjoy the fun too.
Share your photos to our Rock the Fort Facebook post for a chance to win prizes. You can post as many different rock selfies as you like to increase your chances and fun!
Rocks can be collected to keep after 5pm on Sunday, April 4th. 
Grab a copy of the Golden Egg rock map from the LTS desk inside the food court for chances to win extra prizes. 
***Please remember to use hand sanitizer before and after handling the rocks to ensure the safest event possible for all!***