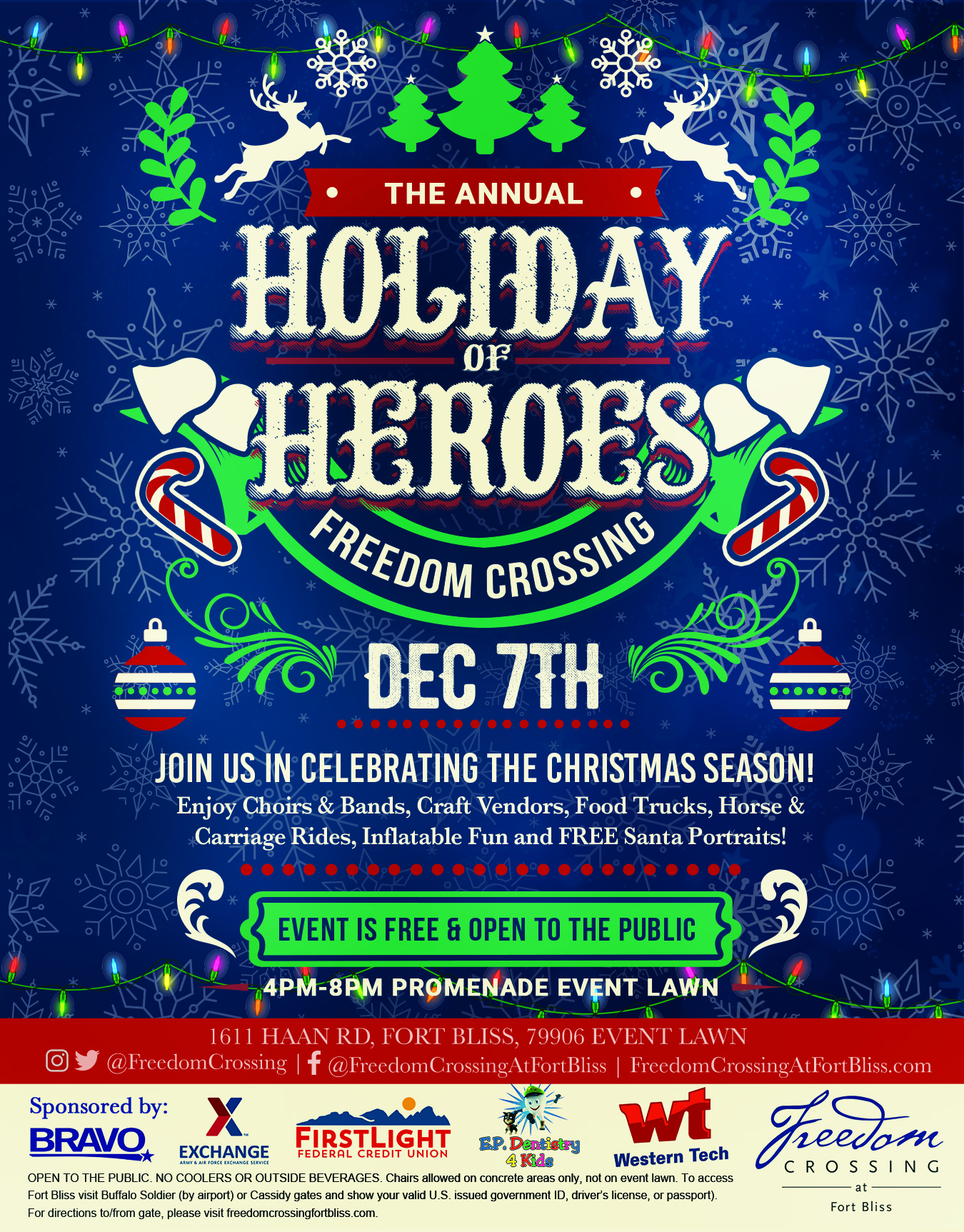 Holiday of Heroes – Christmas Festival
Kick off December with our Annual Christmas Festival, Holiday of Heroes! The event will be hosted on the Promenade Event Lawn from 4PM-8PM. Enjoy Bands & Choirs, Food Trucks, Inflatable Fun, Horse & Carriage Rides, Craft Vendors and FREE Santa Portraits!
Event is FREE and OPEN TO THE PUBLIC! Ease of Access from 3PM-6PM!